what happened . . .
Submitted by

admin

on Thu, 12/11/2014 - 21:39


Since May 2008, a man helped me with this website. As a reseller, he provided hosting. He's been a friend and expert technician.
On September 5, 2014, he identified a mistake made by technicians at the hosting site. He wrote, "they allowed their system to upgrade the kernel [in a way that's] incompatible with the hardware." Apparently they fixed their mistake and he restored the site, but it never ran well again.
We communicated by email at the end of September 2014. After that, I could not reach him by email, phone or text message, despite dozens of attempts.
The site began running slower in October and November. On December 1, 2014 it disappeared from the internet.
I contacted the company that hosted his reseller space. They couldn't give me access to the database as I was not a party to his account.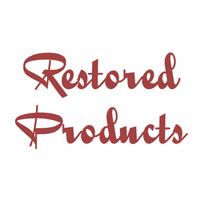 On December 1, I began working on this site with updated software. A home page was visible on December 3, 2014. As of December 15, 2017, the website offers 668 (of 700+), including 200+ new products.
The new website provides superior hardware and speed. Now, you access your ebooks immediately, through your online Fetish Nostalgia account, without links sent by email.
Now . . .
I have records of emails I sent to customers. This means I have information about purchases for customers who can identify all the email addresses they have had.
All original account information is inaccessible to everyone. The old database is disconnected from the web address.
When shopping on the new website, add items to your shopping cart and check out. The experience will be that of a first time customer. You will be able to choose a user ID and password.
It takes time to upload/format website pages that offer ebooks for sale.
If you're looking for something you can't find, write to us using the CONTACT page, and it will be the next page I put together.
I appreciate everyone's support and input over the years and your patience during this transition.